Restaurants in McLean, VA

Ready to grab a bite to eat before you head back to Vienna? Don't rely on chance to find the best restaurants in McLean, VA; use our list to find the best eateries around and treat yourself to something special today.
---
---
Kazan Restaurant
If you love Mediterranean food as much as we do, then Kazan should be at the top of your list. They serve some of the most tender lamb you've ever tasted, as well as divine baklava that will have you dreaming of clear blue waters and sunshine.
Location: 6813 Redmond Dr. Chain Bridge Road, McLean Shopping Center, McLean, VA
Tachibana
Authentic sashimi, fresh sushi, and much more fill the menu at Tachibana. Choose from a list of the Chef's favorites or build your own bento and enjoy a variety of fresh offerings, including vegan and vegetarian specialties.
Location: 6715 Lowell Ave., McLean, VA
Pulcinella Italian Host
Who doesn't love a hearty pasta dish or a creamy cheese sauce? At
Pulcinella
, you can enjoy both, as well as fresh bread, tender chicken and seafood dishes, gluten-free options, and more, just a short trip from Great Falls.
Location:
6852 Old Dominion Drive, McLean, VA
McLean Family Restaurant
McLean Family Restaurant specializes in American diner food just the way you like it, as well as Greek options like gyros to satisfy all your comfort food cravings. Diners come in for the fresh and tasty food and come back again for the friendly and accommodating staff. All-around one of our top picks.
Location: 1321 Chain Bridge Drive, McLean, VA
Coastal Flats
Surf and turf at its best! Grab an authentic lobster roll or tasty blue crab or devour a succulent ribeye steak and top it off with some of the most delicious white chocolate bread pudding you've ever had. There are no bad choices at Coastal Flats.
Location: 7860L Tysons Corner Center, Tysons Corner, VA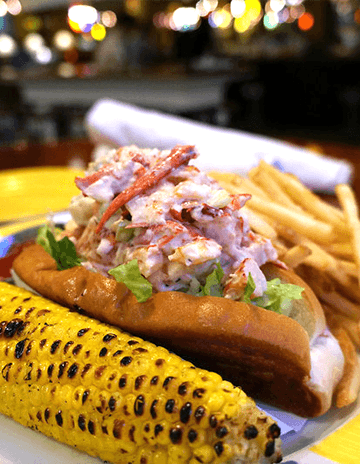 Learn More About McLean from Mercedes-Benz of Tysons Corner!
Mercedes-Benz of Tysons Corner is here to help! That's why we make it easy to find information about things like what to do in Tysons Corner, our dealership, and how to get more out of every mile you drive. Check out our local Chantilly area pages or contact us to learn more today.