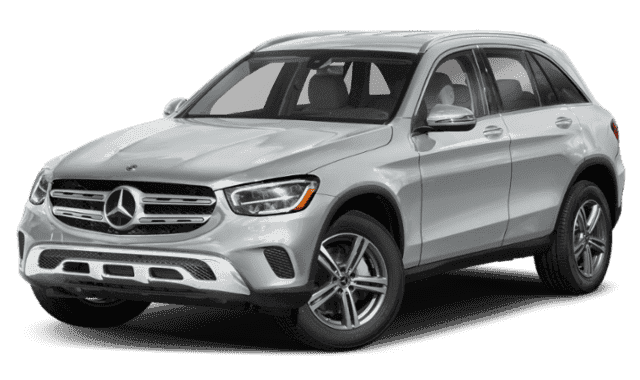 2020 Mercedes-Benz GLC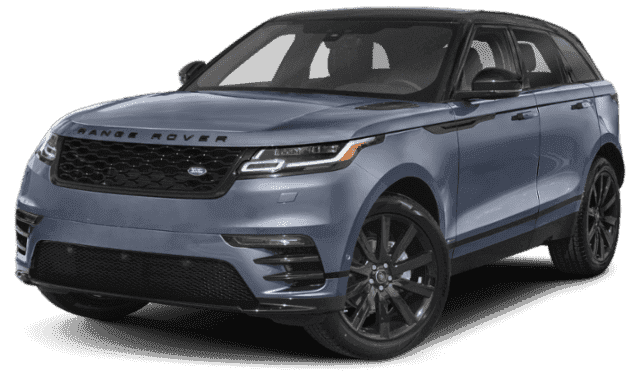 2020 Land Rover Range Rover Velar
2020 Mercedes-Benz GLC vs. 2020 Land Rover Range Rover Velar
2020 Land Rover Range Rover Velar
247 hp, 267 lb-ft of torque
9G-TRONIC® 9-Speed Automatic
Comparing the 2020 Mercedes-Benz GLC vs. Land Rover Range Rover Velar? If so, then you're well on your way to a more engaging, more satisfying drive. Although both brands are well known for delivering the features that our Great Falls and Chantilly neighbors love, the GLC SUV is simply a stronger value.  With superior base-model performance, more compelling upgrade options, and technology features that the Land Rover can't match, it's no surprise that the GLC SUV pulls ahead. Compare the Mercedes-Benz GLC vs. Range Rover Velar in depth to learn more.
---
---
Performance: Mercedes-Benz GLC vs. Range Rover Velar
The base Mercedes-Benz GLC SUV starts at $42,500 MSRP*, while the base Range Rover Velar comes in at $56,300 MSRP. Despite this significant price disparity, the GLC performance specs give it an edge right from the start:
Power and Torque – The 2020 Mercedes-Benz GLC 300 comes equipped with a 2.0L Inline-4 turbocharged engine, which offers you 255 hp and 273 lb-ft torque. The 2.0L Inline-4 in the Velar only offers 247 hp and 267 lb-ft of torque.
Efficiency – Great Falls drivers might expect the less powerful Velar to be the more efficient choice. However, with 22 mpg city and 29 mpg highway, the GLC has the advantage here as well.
Transmissions – The GLC includes a standard 9G-TRONIC® 9-speed automatic transmission. The Velar only offers an 8-speed automatic transmission.
What if you're interested in upgrades? The most powerful Velar offers 550 hp and 502 lb-ft of torque. If you opt for an AMG® GLC, you could enjoy up to 503 hp and 516 lb-ft of torque.  Although the Velar appears to offer a slight advantage in horsepower here, we think that Velar drivers will wonder if they paid more than they had to! After all, the range-topping GLC still offers more torque, and is more than $6,000 less expensive than a comparable Velar.
Features and Technology: Mercedes-Benz GLC vs. Range Rover Velar
Infotainment – InControl® or MBUX®?
The Land Rover Range Rover Velar includes Jaguar InControl® with Touch Pro Duo. The system spreads your most-used features out over two 10-inch touchscreens, which means that it lacks the seamless functionality of the new MBUX® (Mercedes-Benz User Experience™) interface.
MBUX® combines a touchscreen and touchpad with natural language Intelligent Voice Control, so you'll be able to access anything you need without distraction.
Safety and Driver Assistance
The Mercedes-Benz GLC comes standard with ATTENTION ASSIST®, which monitors your driving habits and gives you a warning when it's time to take a break. To get the same feature in a Velar, you'll have to pay for upgrades.
The Range Rover Velar is available with Blind Spot Assist, but only the Mercedes-Benz GLC offers the feature as standard.
With the GLC, you'll also receive the PRESAFE® System with PRESAFE® Sound. By preparing your vehicle when a collision is imminent, Mercedes-Benz provides you with superior protection. Land Rover doesn't offer anything like it!
Only the Mercedes-Benz GLC offers Car-to-X technology, which allows your Mercedes-Benz to communicate with all other Mercedes-Benz cars and SUVs in the area. There's no comparable system in the Land Rover.
If you like the sound of these Mercedes-Benz features, you've got to take a closer look at the GLC interior features or the 2020 Mercedes-Benz GLC dimensions.
Find a New Mercedes-Benz GLC at Mercedes-Benz of Tysons Corner!
Try as we might, there's no amount of description that can do the new GLC SUV justice! If you really want to compare the Mercedes-Benz GLC vs. Land Rover Range Rover Velar for 2020, you'll have to get behind the wheel at Mercedes-Benz of Tysons Corner!Find a new GLC 300 or an upgraded GLC SUV at our dealership near Mclean! No matter which route you go, don't wait to schedule your test drive.
More from Mercedes-Benz of Tysons Corner
The 2022 EQB is a three-row luxury SUV that will make a big impact on your Mclean drives while leaving a small footprint. This all-electric SUV is an exciting addition to the lineup, so if you're in the market for a family vehicle that takes a step in the right direction, then you'll want to…

Are you interested in the EQS Sedan, but wished it had more space? Meet the 2023 EQS SUV! Now, you will finally have the space for up to 7 passengers, maximum efficiency, and luxury you've been waiting for on your Mclean commutes. Before its release date this fall, discover the upcoming EQS SUV price, performance,…

If you are one to cherish the fine details and premium materials, you will absolutely love what the new Mercedes-Benz C-Class interior has to offer for your Great Falls drives. Take a seat inside the cabin and realize how spacious it is despite the C-Class being a sedan. Plus, there is a whole suite of the…